PRODUCT CATEGORY

See the latest arrivals sooner than anyone else
View detailed images of our best inventory
Receive specialized offers
Artificial Fruit - Decorative Wooden Bowls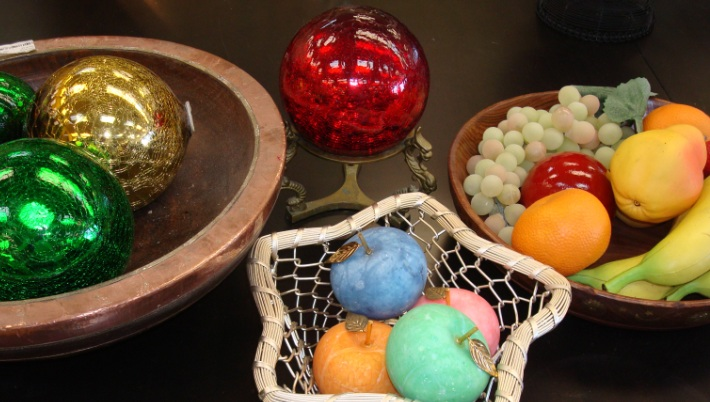 Shop The In Home on-line for Great deals on Artificial Fruit, Decorative Fruit and Wooden Bowls
We have great deals on Quality Fake Fruit and Designer Decorative Bowls!
Artificial Fruit is commonly used for decorating life like craft projects. Our decorative fruit is almost life like, made from latex it has the look, feel, weight and texture of real fruit! Use them when you decorate for everyday or the holidays, this fake fruit is so realistic your guests may try to eat them! Our assortment includes different sizes of bananas, oranges, tangerines, strawberries, peaches, pears, apricots and apples, we even have different varieties of apples and pears including Johnson delicious, granny smith, prickly pears, brown pears, Bartlett pears, we even have apple slices, pear slices, orange slices, strawberry slices, even lemon and lime slices that look and feel real to garnish the plates.
Our decorative wooden bowls are a great way to display your artificial fruit or decorative balls. They are made from hand carved mango wood and are decorated in a verity of styles and priced amazingly low.
This is inventory is part of our recent buy out of a Dallas wholesale floral and decor company. Our prices are well below their original wholesale prices and up to 80% off retail prices. Buy in quantity for even lower pricing just call for a quote.